Celebrate TOPAZ ARTS' 17th Year
Join us in celebrating TOPAZ ARTS' 17th Year!
Sunday, December 17th, 3-6pm
Admission is complimentary. RSVP by email or on Facebook >
Topaz Arts is located at 55-03 39th Ave, Woodside > directions

Topaz Arts celebrates 17 years of contemporary performance and visual arts. On Sunday, Dec 17th Topaz Arts presents a showing by resident dance artist & former Trisha Brown dancer, Mariah Maloney at 3pm, followed by a reception with the artists from 4-6pm with the closing of the solo exhibition by Kathrin Burmester – "Since I'm Being Honest With You".
As we look back at 2017, we are amazed by the many artists that have created work at Topaz Arts and the diverse audiences that have come to experience new work. In 2017, we supported dance residencies for choreographers: Eiko Otake, Dean Moss, David Thomson, Mariah Maloney, Molissa Fenley; along with hundreds of dance artists in subsidized rehearsal space. In the visual arts along with the current exhibition, we presented new works in: "Dark Forest" by Todd B. Richmond; "Body in Places: Queens Edition" by Eiko Otake & William Johnston; "Open Threads" by Ged Merino & Aze Ong. We continue to create new works in dance with choreography & performance by Paz Tanjuaquio and sound/visuals by Todd B. Richmond: "Hypothetical Dance" presented at Fisher Landau Center for Art; "21st Night" presented at 92nd Street Y Harkness Dance Center.
Topaz Arts also partnered with NYS Assemblyman Brian Barnwell in two successful gatherings to honor individuals in the community, including honoree Stella Abrera of American Ballet Theater for Philippine-American History Month Celebration on Oct 28th, and we were honored to host National Coming Out Day on Oct 11th, joined by Queensboro President Melinda Katz, Councilmembers Jimmy Van Bramer and Costa Constantinides.
We thank all of you and hope you will join us in celebrating Topaz Arts' 17th Year!
Please help support Topaz Arts by making a tax-deductible contribution >
---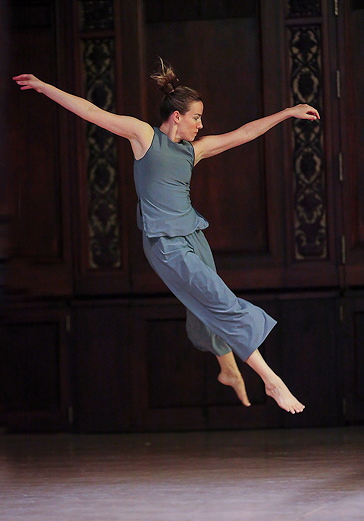 Sunday, December 17th, 3-6pm
3pm: Showing by Mariah Maloney Dance
Topaz Arts is pleased to present a showing by resident artist Mariah Maloney, a former Trisha Brown dancer, who will share her residency cultivations in process, as well as a 2008 solo dance created in collaboration with Lad Lane, a Dublin based Traditional Irish Music band.  The Topaz Arts dance residency has provided Maloney with a space to reflect and move deeper in her interdisciplinary collaborations. She hopes to share the journey at the showing and appreciates the audience presence and feedback.
read more >
4-6pm: Closing Reception for the solo exhibition by visual artist Kathrin Burmester – "Since I'm Being Honest With You"
Last chance to see the exhibition featuring photography, the moving image, sound and performance. Burmester's use of media investigates movement and form in connection with 
various materials, inviting the audience to contemplate, participate and experience a staged space. read more >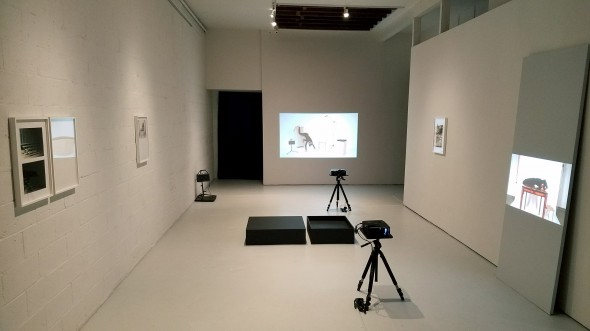 ---
Help us celebrate – support TOPAZ ARTS' 17th Year!
Join us in celebrating TOPAZ ARTS 17th Year! Please help us keep our space and programs running, creating new works in contemporary performance and visual arts, supporting thousands of artists, locally and internationally, and welcoming diverse audiences.
Please consider a making a year-end contribution – donate here >
Thank you for your support!