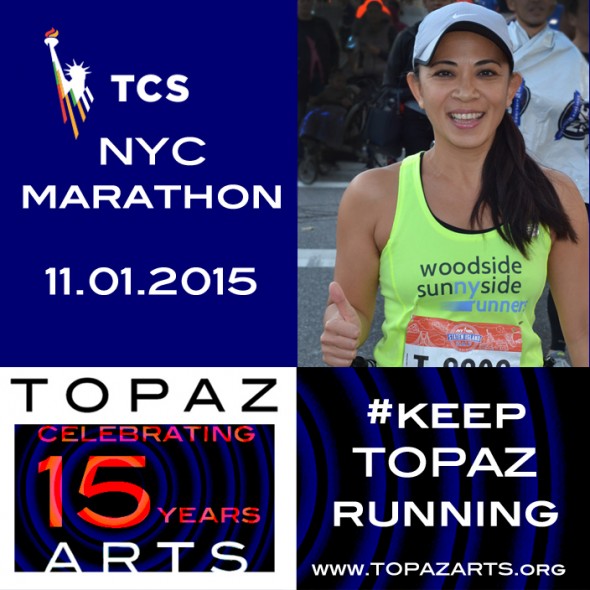 In celebration of TOPAZ ARTS' 15th Year and Paz's 25th in NYC, Paz will run her first NYC Marathon on Nov 1st to raise funds to #keepTOPAZrunning
Your support will help maintain a creative space for the community, supporting public events and hundreds of artists in the creation of new works. All amounts are greatly appreciated and contributions are fully tax-deductible. Thank you for your support!
Please consider making a contribution today to help #keepTOPAZrunning
donate now >
TOPAZ ARTS, Inc. is a 501(c)(3) nonprofit arts organization founded in 2000 by artists Todd B. Richmond and Paz Tanjuaquio to provide a creative development center and support new works in contemporary performance and visual arts for diverse audiences. Located in Woodside, NY, TOPAZ ARTS has since provided much-needed affordable space for artists, presenting & supporting hundreds of projects, exhibitions, residencies, and partnerships, both locally and internationally.